Day 1 :
Keynote Forum
Department of Fisheries and Oceans
Canada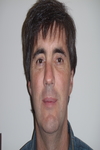 Biography:
Thomas Landry is a Senior Marine Research Biologist with the Department of Fisheries and Oceans Canada and an Adjunct Professor at the Atlantic Veterinary College, with over 30 years of research experience and 60 publications. His work is primarily focused on the optimization of bivalve production within a healthy ecosystem for purposes of sustainable harvesting. Thomas has served as a member of the ICES Working Group on "The Interaction of Mariculture with the Environment" for the past 8 years. His present research is focused on shellfish aquaculture, aquatic invasive species, bivalve physiology and genetics, and investigations on the interactions between bivalves and the environment. He serves on various professional committees and working groups concerned with the development of shellfish aquaculture in Canada. He co-chaired and participated in the organizing committees of several international and national conferences.
Abstract:
Shellfish aquaculture in Prince Edward Island (PEI) has been impacted with the arrival of four invasive tunicates over the past two decades. Treatment methods have been developed to minimize the impact of these infestations on the shellfish aquaculture industry, with some consideration on associated ecosystems. Tunicates are important fouling organisms that compete with mussels, oysters and associated fauna for space and food. Untreated infestations have led to reduced growth rates and meat yields of farmed shellfish and significant loss in productivity due to fall-off of mussels. The main impact, however, is food depletion and bio-deposition which could lead to some disruption in the ecological function of infested estuaries. Science has played an important role in providing key knowledge and advice to identify management options, particularly relevant to environmental consideration. This knowledge now plays a key consideration in the expansion of the shellfish aquaculture in PEI and other areas affected by tunicate infestation.
Keynote Forum
University of Lorraine
France
Time : 11:25-12:00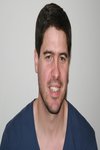 Biography:
Fabrice Teletchea is working on Fisheries from the past 15 years. He had first worked on Fish Taxonomy and then moved to the study of Fish Domestication in Aquaculture. He also developed a comparative framework of the reproductive strategies of European freshwater fish species in order to better understand the different trade-offs observed at the early life stages of fish, to help domesticating them more efficiently.
Abstract:
Historically the bulk of aquatic products destined to human consumption came from the capture of wild fish in nature. Yet, partly due to the stagnation or even decline of global capture fisheries since the late 1980s, aquaculture has tremendously increased in the past decades. This has resulted that since 2014, and this for the first time ever in human history, half of the fish consumed throughout the world are farmed. The exponential growth of aquaculture has chiefly relied on the domestication (which is by definition a long and endless process during which animals become adapted to both humans and captive conditions) of an increasing number of both freshwater and marine fish species, particularly since the 1980s for the latter. The first goal of the present study is to describe how fish farming has evolved throughout the world in the past decades by using a new classification published in 2014, which contains five levels of domestication: from 1 (first trials of domestication) up to 5 (the entire life cycle is closed in captivity and selective breeding programs are used to increase specific traits, such as growth). Then, mainly based on the major finfish species produced worldwide, such as the common carp (Cyprinus carpio), the tilapia (Oreochromis niloticus) or the Atlantic salmon (Salmo salar), the second goal is to discuss three main emerging questions: (i) Is there a link between domestication level and the volume of production? (ii) Is domestication of fish species going too fast?, and (iii) Following what has occurred on land in the past millennia, should we now focused on a small number of species (such as cattle, pig, sheep, horse and goat) that will be strongly selected and introduced throughout the world and ultimately represent virtually the only fish products available worldwide.
Session Introduction
AlgaEnergy S A
Spain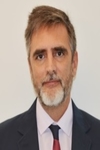 Biography:
Federico G Witt has over 25 years' experience on microalgae research. Currently, he is the Production Director of AlgaEnergy, a Spanish Biotech aimed to the commercialization of microalgae biomass and its derivatives that has been recently selected by the European Commission as one of the SMEs with the highest growth potential in Europe. He manages two production plants and carries out R&D activities on the development of new microalgae-based products. Formerly, he was R&D Director of Blue Water Solutions, where he focused on the development and implementation of a novel waste water treatment system that successfully combined a helophyte hydroponic culture with filamentous green algae. Moreover, he has held positions at the Spanish Scientific Research Council and some universities in Spain and Germany. His main research lines were cryptochrome, membrane transport systems, protein biochemistry, C and N plant metabolisms and photosynthesis.
Abstract:
Inert feeds are available in the aquaculture market for mass production and enrichment of the rotifer Brachionus plicatilis. Nevertheless, microalgae are still the preferred feed. Although good rotifer growth rates can be achieved with the freshwater Chlorella, marine strains of Nannochloropsis are more suitable due to their higher content in omega-3 PUFAs, mainly EPA. In this work, the growth of the freshwater species Nannochloropsis limnetica at different temperatures in semi-continuous cultures was studied. N. limnetica could be cultured in the range between 15°C and 27°C with highest dry-weight productivities at 22°C. When compared with N. gaditana in semi-continuous cultures at laboratory scale, productivities of both species were similar, reaching 0.64 g l−1 day−1. Moreover, the nutritional values for B. plicatilis of N. limnetica and N. gaditana were compared. Regarding FA, both species showed similar profiles. In laboratory-scale cultures with high algal rations, B. plicatilis concentrations and egg ratios of the rotifer cultured with N. limnetica doubled those attained with identical doses of N. gaditana, while maintaining the same FA profile in the filter-feeder. These results proved the potential of this freshwater species for marine aquaculture. In hatchery-scale experiments in which B. plicatilis was fed with baker's yeast supplemented either with on-site produced fresh microalgal cultures or with concentrated algae, similar growth results were obtained for both microalgal species in 5-day batch cultures, although higher dry weights and slightly better egg ratios were observed with the freshwater strain. Our results demonstrate the potential of the freshwater N. limnetica as a substitute of Chlorella in live-feed production protocols due to its better FA profile. Moreover, N. limnetica promotes higher growth in the rotifer Brachionus plicatilis than its relative marine N. gaditana. Additionally, no potentially pathogenic marine bacteria would be present in cultures of the freshwater species in comparison to its marine counterparts.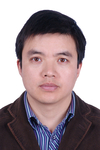 Biography:
Shengkang Li has completed his PhD from Sun Yat-sen University and Post-doctoral studies from IFREMER Centre de Nantes, France. He is the Principle Investigator of marine micro-organisms research group in Marine Biology Institute, Shantou University. He has published more than 30 papers in reputed journals and has been serving as a reviewer for many reputed journals.
Abstract:
Tumor necrosis factor receptor-associated factor 6 (TRAF6) is a cytoplasm key signal adapter protein that mediates signals activated by tumor necrosis factor receptor (TNFR) superfamily and the Interleukin-1 receptor/Toll-like receptor (IL-1/TLR) superfamily. The full-length 2492 bp Scylla paramamosain TRAF6 (Sp-TRAF6) contains a 1800 bp of open reading frame (ORF) encoding 598 amino acids, including an N-terminal RING-type zinc finger, two TRAF-type zinc fingers and a conserved C-terminal meprin and TRAF homology (MATH) domain. Multiple alignment analysis shows that the putative amino acid sequence of Sp-TRAF6 has highest identity with Pt-TRAF6 (KP341006) from Portunus trituberculatus at 88%, while the similarity of other crustacea sequences was 54-55%. RT-PCR results indicated that the Sp-TRAF6 transcripts were predominantly expressed in the hepatopancreas and stomach, whereas it was barely detected in the heart and hemocytes in our study. Further, Sp-TRAF6 transcritripts were significantly up-regulated after immune challenge with Vibrio parahemolyticus or LPS. Our previous study had characterized two novel anti-lipopolysaccharide factor isoforms from S.paramamosain (SpALF5 and SpALF6). Both of them contain a conserved LPS-binding domain with two conservative cysteine residues, which is critical for their antimicrobial function. The vitro binding and antimicrobial activity assays indicated that the recombinant SpALF5 and SpALF6 protein generated from prokaryotic expression system showed a varying degree of binding activity towards bacteria and fungus, and exhibited a broad spectrum of antimicrobial activities against Gram-positive, Gram-negative bacterium and fungi. Therefore, six ALF isoforms from mud crab had been reported up to now. To investigate Sp-TRAF6 activating SpALFs gene expression, RNA interference assay was carrried out to examine the mRNA level of six SpALFs after silencing Sp-TRAF6 gene. The results showed that silencing Sp-TRAF6 gene could inhibit SpALF1, SpALF2, SpALF5 and SpALF6 expression in hemocytes, while SpALF1, SpALF3, SpALF4, SpALF5 and SpALF6 in hepatopancreas. Taken together, the acute-phase response to immune challenges and the inhibition of SpALFs gene expression indicate that Sp-TRAF6 plays an important role in host defense against pathogen invasion via regulation of ALF gene expression in S. Paramamosain.
Aquatic Ecosystem and Aqua Farming Method | Targets and Tools for Selective Breeding of Aquaculture Species | Food Safety in Aquaculture | Biosecurity in Aquaculture
Location: Madrid, Spain
Chair
Thomas Landry
Department of Fisheries and Oceans
Canada
Co-Chair
Zuoxi Ruan
Shantou University
China
Session Introduction
University of Santo Tomas
Philippines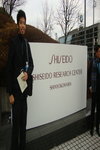 Biography:
Joseph Carlo V Vergel has completed his Bachelor of Science in Biology from the University of Santo Tomas-College of Science, Manila, Philippines. He is pursuing his Master of Science in Biological Sciences with major in Molecular Biology at the UST Graduate School as a research scholar under the Department of Science and Technology-Accelerated S&T Human Resource Development Program. In 2012, he was awarded Bayer Young Environmental Envoy by Bayer and United Nations Environment Programme. In 2014, his research study was among the national awardees of the BPI-DOST Science Awards. In 2015, he bagged the Best Oral Presentation at the 9th Symposium on Diseases in Asian Aquaculture in Ho Chi Minh City, Vietnam and received the Student Travel Award. In 2016, he was awarded a scholarship grant by the Japan Association of Student Services Organization at Yokohama National University, Japan.
Abstract:
Shrimp aquaculture is a major source of income in the intertropical countries of the Southeast Asian region. However, a great decline in production was observed due to a major viral pathogen, the White Spot Syndrome Virus (WSSV) which continues to prevail despite many preventive measures applied to deter the virus. RNA interference (RNAi) technology has been employed to reveal functions of sequence specific genes in the virus and its host with the aim of controlling WSSV by elucidating complex host-virus interactions. RNAi is a relatively new technology that introduces double stranded RNA to specifically destroy cognate mRNA. This study reports the first record of Raf gene in a crustacean system. PvRaf serves as central intermediate in many signalling pathways, ultimately regulating cell proliferation, differentiation, development, and innate immune system responses, by connecting upstream tyrosine kinases with downstream serine/threonine kinases. Moreover, PvRaf is ubiquitously expressed in the vital organs of the shrimp suggesting that it is essential to metabolic functions of the shrimp and may also play a role in its innate immune system as highlighted in its expression in the haemocytes. Four set-ups were prepared to analyze the sequence specific silencing of PvRaf namely: PvRaf-dsRNA treatment, GFP-dsRNA treatment, PBS treatment, and naive control. Statistical analysis of the mortality assay indicates that PvRaf-dsRNA treatment has a significant protective effect against WSSV compared to GFP-dsRNA and PBS treatments.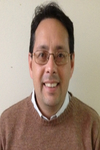 Biography:
Luis Lagos is an Aquaculture Professional, PhD for Pontificia Universidad Católica de Valparaíso, Chile with 18 years of experience in intensive fish production. He is involved in the aquaculture optimization and expansion. He gives counseling for problems related to the reproduction of fish and shellfish, as well as continuous improvement of production. Actually he works in Marine Investigation in AZTI, with main objectives to promote aquaculture development in Biscay Bay and Basque Country.
Abstract:
The Basque Government expressed the need of the establishment of an offshore zone for the expansion of aquaculture production in the Basque Country (Aquaculture Development Strategic Plan 2014-2020). For that, AZTI made the site selection as well as the oceanographic and microbiological, sanitary characterization and monitoring for the declaration of a "Shellfish Zone Production" (SZP). The offshore SZP has the minimum requisites to assert; among others:
The existing environmental and regulatory compliance. According to the measurement of organic and metal elements concentration, shellfish culture is enabled at SZP. In addition, according to the microbiological data, the produced shellfish does not require depuration for commercialization.
Good Oceanographic conditions. (T = 11.5-23.5 ºC; current speed = 18. 7 ± 4.6 cm seg-1; wave high = 2± 1.4 m; Salinity = 33-35.8 PSU); chlorophyll "a" concentration = 0-10 µg L-1 with dominance of diatoms during blooms.
The design and validation of strength of submerged longline structures proposed for use in ZPM open waters (image 1). The culture technology chosen is described. The shellfish culture model of SZP exerts low impact over the marine ecosystem.
Good culture conditions (growth and survival of experimentally cultured species). The aquaculture performance of mussel Mytilus galloprovincialis reveals that the growth patterns (daily specific rates (%), length = 0.32; shell weight = 0.82-0.84; Dry meat weight = 0.95-1.00) are similar to those observed in others productions sites in Spain and Europe.
The minimum conflicts with fishing activity and other maritime sectors. The SZP is an example for development of offshore aquaculture in Atlantic arc and Maritime spatial planning.
The research leading to these results has been undertaken as part of the AquaSpace project (Ecosystem Approach to making Space for Aquaculture, http://aquaspace-h2020.eu) and has received funding from the European Union's Horizon 2020 Framework Programme for Research and Innovation under grant agreement n° 633476.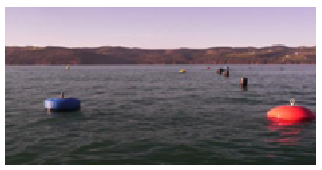 Gesellschaft fuer Marine Aquakultur mbH
Germany

Biography:
Claudia Grimm has background in Biology with a focus on Aquatic Ecology. She is working in the current project in the Field of Fish Nutrition in Aquaculture. She works on classical questions concerning fish nutrition and also up to date trends like the reduction of marine resources in fish feeds. She covers all steps of nutritional research: diet formulation, diet production, feeding trial, sampling, sample preparation and analyses. She investigates molecular mechanisms behind promising approaches as well as the in vivo application. The combination of in vivo and in vitro experiments is of special interest to her.
Abstract:
In order to spare natural marine resources, namely fish oil and fish meal, a general trend in aquaculture is the inclusion of alternative plant based products for fish nutrition. Especially fatty acid (FA) composition of plant oils differ substantially from fish oil. To generate more sustainable fish feed but guarantee an end product rich in omega-3 (n-3) FA, the combination of plant oils and phytochemicals in fish feeds is promising and was used in this study. Resveratrol (RV) and genistein (G) are two phytochemicals that, in in vitro experiments, interact with ∆6-desaturase, the key enzyme in FA metabolism, and function as ligand for PPARα, a transcription factor involved in β-oxidation of fatty acids. Rainbow trout (36.35±0.03 g) were fed 9 diets with reduced fish oil levels (F4=4%, F2=2% and F0=0%) and inclusion of either RV (F4+RV, F2+RV and F0+RV) or G (F4+G, F2+G and F0+G) for 8 weeks. Both, RV and G affected FA composition of whole fish. 20:5 n-3 (EPA) and 22:6 n-3 (DHA) were significantly increased whereas 18:2 n-6 (LA) and 18:3 n-3 (ALA) were significantly reduced in fish fed the more vegetable diets F2 and F0 supplemented with RV. At the same time, protein levels of ∆6-desaturase were significantly elevated in livers of fish fed diets supplemented with RV, especially F0+RV. mRNA expression of ∆6-desaturase, PPARα and other target genes were significantly influenced by different fish oil levels but not by addition of RV or G. We were able to show in vivo that RV and G lead to increased ∆6-desaturase enzyme level and further to elevated EPA and DHA levels in the fish. This study shows the potential for using especially RV in aquaculture diets low in fish oil and highlights the molecular mechanisms behind the regulation of FA synthesis under the influence of RV or G.
College of Fisheries
India

Biography:
Ramachandra Naik A T is working as an Associate Professor at College of Fisheries, Mangalore, Karnataka, India.
Abstract:
The freshwater prawn, Macrobrachium rosenbergii is a more popular crustacean cultured widely in monoculture system in India. It has got high nutritional value in the human diet. Hence, understanding its enzymatic and body composition is important in order to judge its flesh quality. Fish oil specially derived from Indian oil Sardine is a good source of highly unsaturated fatty acid and lipid source in fish/prawn diet. A 35% crude protein diet with graded levels of Sardine oil as a source of fat was incorporated at four levels viz, 2.07, 4.07, 6.07 and 8.07% maintaining a total lipid level of feed at 8.11, 10.24, 12.28 and 14.33% respectively. Diet without Sardine oil (6.05% total lipid) was served as basal treatment. The giant freshwater prawn, Macrobrachium rosenbergii was used as test animal and the experiment lasted for 112 days. Significantly higher gain in weight of prawn was recorded in the treatment with 6.07% Sardine oil incorporation followed by higher specific growth rate, food conversion rate and protein efficiency ratio. The 8.07% Sardine oil diet produced the highest RNA:DNA ratio in the prawn muscle. Digestive enzyme analyses in the digestive tract and mid-gut gland showed the greatest activity in prawns fed with 8.07% diet.
Islamic Azad University
Iran

Biography:
Mohammad Gorgij Jaski has completed his MSc in Aquaculture from Islamic Azad University, Iran and currently he is a PhD student of Aquaculture Nutrition. He is the Head of shrimp hatchery production named, Sontderaf in Jask, Iran. He has published more than 2 papers in reputed journals and presented more than 3 papers in international conferences.
Abstract:
The major nutritional interest in Spirulina is due to its high protein content, ease of digestion and a significant content of vitamins, minerals, amino acids and high value pigments, which have applications in health foods, feed and therapeutic industries. In order to provide optimum growth and protein content, S. platensis cells were grown in modified Zarrouk (1966) media culture at different salinity (30, 32 and 35 ppt), temperature (20, 23, 26 and 28°C) and intensity (50, 75 and 90 µmol m-2s-1). The results of the present study clearly showed that the highest alga biomass and growth rate was obtained following culture under 32 ppt salinity, 26°C temperature, and under a 13 h light:11 h dark photoperiod regime at a light intensity of 90 µmol m-2s-1 provided by cool white fluorescent tubes. Maximum alga biomass and growth rate of S. platensis in a 5 liter Erlenmeyer flask for 12 days reached to 8 gr L−1 and 0.28 day-1, respectively. However, the mean alga biomass of S. platensis in temperature regimes 20, 23, 26 and 28ºC (under salinity of 32 ppt, and 75 µmol m-2s-1 irradiance) were 4.72, 5.15, 7.69 and 7.03 gr L−1, respectively. The results clearly showed that S. platensis successfully cultivated under different physical conditions and maximum protein content was produced in 30 ppt salinity, 28°C temperature, and 75 µmol m-2s-1 irradiance. A two-way ANOVA indicated significant effects of temperature on the growth rate of S. platensis followed by salinity, and then the interaction between temperature and salinity (p<0.05). Based on the results from the present study, providing suitable media culture and physical condition can be considered as a promising method to S. platensis cultivation for achieving optimal biomass and protein production.

Biography:
Samy Yehya El-Zaeem is a Professor at Animal and Fish Production Department, Faculty of Agriculture, Alexandria University, Egypt.
Abstract:
This study was conducted to compare and evaluate the productive performance characteristics of the base generation (F0) of Nile tilapia, Oreochromis niloticus under the effect of introducing a fragmented purified DNA isolated from Blue tilapia, O. aureus or common carp, Cyprinus carpio into the gonads of O. niloticus parent. The results showed that daily gain of genetically modified O. niloticus treated with carp DNA improved significantly (P≤0.05) compared to purebreds. Also, the same treatment had significant (P≤0.05) superiority for SGR%/day compared to purebreds. The highest mean value of protein content in fish (57.55%) was obtained by Nile tilapia received carp DNA, but did not differ significantly (P≤0.05) from that of purebred of Nile tilapia (57.31%). In addition, Nile tilapia received carp DNA had significant superiority (P≤0.05) in lipid content, but did not differ significantly from those of Nile tilapia received Blue tilapia DNA. The best or higher mean of FCR and PER (2.04±0.02 and 1.53±0.01, respectively) were achieved by Nile tilapia received carp DNA, but did not differ significantly (P≤0.05) from those of Nile tilapia received Blue tilapia DNA. The results of RAPD fingerprinting showed highly genetic polymorphic percentage among purebreds, genetically modified fish. The results of the present work suggest that, genetically modified Oreochromis niloticus with extraordinary growth rate can be produced by transferring a foreign DNA isolated from O. aureus or Cyprinus carpio as a feasible and fast methodology. So the present investigation recommended the usage of DNA transfer as a satisfactory technique for fish improvement to modify the fish species to be more efficient in terms of growth performance and feed utilization.