Day 2 :
Keynote Forum
Instituto Politécnico de Castelo Branco
Portugal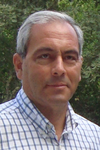 Biography:
Antonio Moitinho Rodrigues has completed his PhD in Animal Science and currently working as a Professor of Aquaculture and Wild Species Production and other subjects related with Animal Production and Animal Nutrition at School of Agriculture - Polytechnic Institute of Castelo Branco. His expertise is in Animal Nutrition and is Consultant of two largemouth bass aquaculture in Portugal. He is member of Research Centre for Natural Resources, Environment and Society Research Unit recognized by the Portuguese National Funding Agency for Science, Research and Technology. He has several scientific and technical papers about fresh water fish species, animal nutrition and dairy cattle production. As Dairy Economist, he work with dairy farmers and developed a model to estimate the fair milk price and an index to evaluate the cost of milk production.
Abstract:
According to Faostat data Portugal is among the countries in the world with the highest fish consumption per capita, fish mainly from Atlantic NE and marine aquaculture. However, in the interior of Portugal is traditional the consumption of wild freshwater fish like largemouth bass (LB), iberian barbel (IB) and common carp (CC). Little is known about nutritional composition and the concentration of heavy metals in the edible part of these fish species. A recent research evaluated the fillet energy, protein, fat and fatty acid (Figure 1) and quantified metals present on fillet of wild LB, IB and CC caught on Tagus River basin. It was found that all fillets had high content of protein, low fat and low calorie and exhibited very low levels of heavy metals. On September 2014, a Portuguese freshwater aquiculture began commercial production of LB due to high demand and gastronomic interest of this fish. Because in Portugal there are no specific LB commercial feed; the first research was testing to feed LB with a compound formulated for European seabass and gilthead seabream. It was found that commercial feed compound is appropriate to feed juveniles LB. Other research evaluated the effect of alternative feed (commercial feed compound, live redworm and natural feed) on LB growth and fillet composition and concluded that live redworm is a very good protein source and seems to be an alternative LB feed. Related to fillet nutritional composition LB raised with commercial compound has significant higher fat, C20:5n-3, C22:5n-3, C22:6n-3, PUFA and n-3/n-6 fatty acids relationship and don't have any difference between fillet protein levels. Nevertheless a good nutritional characterization and heavy metal control program over those and other freshwater fishes with gastronomic interest should be applied to prevent future eventual fish's contamination with negative consequences to human health.
Session Introduction
Shantou University
China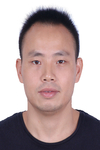 Biography:
Zuoxi Ruan has great passion in research of Algal Physiology and Ecology. Two main lines of research have characterized his scientific activity: 1) Patterns of energy and C allocation in microalgae, which was done by investigating C and N acquisition and assimilation, and by studying different patterns of C allocation in macromolecular pools, allow to link algal cell biology and ecology with respect to the interaction between nutrient use and C allocation; 2) CO2 concentrating mechanisms and carbon fixation in calcifying and non-calcifying phytoplankton and their interaction with ongoing global changes (ocean acidification and UV) were carried out by investigation of C acquisition, calcification and photosynthesis, as may provide an insight into the change of organic and inorganic pump in the future.
Abstract:
The assimilation of N-NO3- by algae requires more energy than that of N-NH4+. Therefore, the availability of either N-source may have appreciable consequences for the energetic budget of cells. This becomes relevant especially when energy (i.e. light) is in short supply. Consequently, the impact of N assimilation on the overall energy budget of phytoplankton may vary appreciably depending on the season, the time of the day and the position of cells in the water column. Furthermore, C:N stoichiometry has physiological and structural constraints and a change in the C:N ratio is reflected by the cell organic composition, with obvious consequences for trophic webs. In this work, we used the cyanobacterium Synechococcus sp. UTEX 2380 to investigate if and to what extent N availability and chemical form influenced growth, elemental stoichiometry and carbon allocation, under N or light limitation, in the presence of either NO3- or NH4+ as the N-source. When energy was limiting, Synechococcus grew faster in NH4+ than in NO3-, and had higher C (20%), N (38%), S (30%) cell quotas (a similar trend was also found for Fe, Zn, and Cr). Also, more C was allocated to protein, with a decrease of the carbohydrate/protein ratio, whereas the lipid/protein ratio did not change. Energy limitation also led to higher (129%) biomass productivity. We interpreted these results as an indication that, under energy limitation, the use of the least expensive N source allows a greater investment into growth and altered cell organic composition.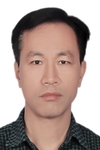 Biography:
Zheng Huaiping has his expertise in the Genetics and Breeding in the scallops. He completed his PhD in 2015 and Post-doctoral studies in 2017 both from Institute of Oceanology, Chinese Academy of Sciences, China. Since 2008, as a Director, he has worked at Marine Biology Institute, Shantou University. A new variety named "Nan'ao Golden Scallop" has been bred by his team using artificial selection. Moreover, he has focused on biosynthesis of PUFAs in marine bivalves in recent years. He has published more than 20 papers in reputed journals and has been serving as a reviewer for many reputed journals.
Abstract:
PUFA play an important role in development, reproduction, growth, etc., of marine bivalves. Previous research showed that bivalve is rich in PUFA, especially EPA(C20:5n-3) and DHA(C22:6n-3), however, bivalve could biosynthesize PUFA is always a controversial topic. Radionuclide tracer analysis gave evidence some bivalve could de novo synthesis PUFA from precursors, which, however, could not exclude effect of microorganism inside the experimental animals. Four genes (ELOVL2-like, ELOVL4, FAD5 and FAD8) involved in PUFA metabolism were cloned in noble scallop Chlamys nobilis. ELOVL2-like and ELOVL4 could elongate C18 and C20 to C22 and C24 respectively, while FAD5 and FAD8 showed Δ5 and Δ8 desaturation activity respectively. Thesis studies firstly gave molecular evidence that scallop could at least biosynthesize AA and EPA through "Δ8 pathway". DHA might not synthesize in noble scallop because no desaturase with Δ4 and Δ6 activity was found. It seemed impossible that the scallop biosynthesize DHA through the "Δ8 pathway" C24:5n-3àelongationàC26:5n-3àΔ8desaturationàC26:6n-3àβ-oxidationàC24:6n-3àβ-oxidationàC22:6n-3(DHA), because ELOVL4 cloud not provide C26 substrates by elongating C24. As a result, noble scallop possibly relied heavily on diet DHA to optimize its health. Interestingly, ELOVL2-like, ELOVL4 and FAD8 genes showed less efficient activity towards n−3 PUFA substrates than their homologous n−6 substrates, resulting in a relative low efficiency to biosynthesis n−3 PUFA, implying an adaption to marine environment.
Aquaculture Disease, Diagnostic and Health Management | Hydroponics: Present and Future | Biochemistry of Marine Animals | Aquaculture Waste Management
Location: Madrid, Spain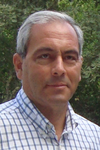 Chair
Antonio Moitinho Rodrigues
Instituto Politecnico de Castelo Branco
Portugal
Co-Chair
Anjanayappa H N
College of Fisheries
India
Session Introduction
University of Lorraine
France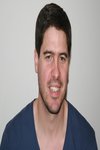 Biography:
Fabrice Teletchea is working on Fisheries from the past 15 years. He had first worked on Fish Taxonomy and then moved to the study of Fish Domestication in Aquaculture. He also developed a comparative framework of the reproductive strategies of European freshwater fish species in order to better understand the different trade-offs observed at the early life stages of fish, to help domesticating them more efficiently.
Abstract:
Since 1816, the islands of Saint-Pierre et Miquelon, off Newfoundland have been the last foothold of France in North America. As in the province of Newfoundland and Labrador (Canada), the fishery of the Atlantic cod (Gadus morhua) was the raison d'être of this small archipelago. Yet, in 1992, the Canadian government decided to close the commercial cod fishery due to the collapse of the stocks. Based on the FAO database of fisheries landings, reconstructed catches from the Sea Around Us (www.seaaroundus.org) and grey literature, this study reappraises the history of the fisheries of these islands since 1950, focusing particularly on the consequences of the moratorium on cod fishing. This study revealed that the fishery fleet based in the Saint-Pierre et Miquelon archipelago changed dramatically, from small traditional boats ('dories') to large trawlers reaching up to 50 m. Catches strongly increased in the 1970s and 1980s, reaching 23,800 tonnes in 1991. At its peak, nearly half of the private sector of Saint-Pierre et Miquelon was employed in the fisheries, including 140 fishermen and about 300 land-based persons, mainly in fish processing. In 1993, catches declined to less than 2% and remained very low for four consecutive years. Then, they increased again up to 6,690 tons in 2000 before decreasing ever since. In the past two decades, the number of people involved in the fishery sector has dropped to a few dozens. Today, nearly half of the active population is government employees, which has allowed it to remain relatively stable (at about 6,300 inhabitants). This contrasts to nearby Canadian towns (Fortune, Grand Bank) where more than 20% of the population has left.
College of Fisheries
India

Biography:
Anjanayappa H N is working as Professor and Head of Department of Fisheries Resources and Management, College of Fisheries, Mangalore, Karnataka, India.
Abstract:
Fishes of the family Priacanthidae popularly called big eye or bulls eye. Priacanthus hamrur is an important deep-water inhabitant of great commercial value. High percentage of landings of Priacanthidae used as raw material for Surimi, sausage and other fishery by-products. Presently, it has great demand in Singapore, Thailand, Taiwan, Hong Kong and other countries. For the maturation studies, samples were collected from commercial landing centre, Mangalore. Studies on reproductive biology showed that Priacanthus hamrur spawns twice in a year; the spawning season extends from March to May and October to November. Based on the percentage occurrence of mature fishes in various size group it was inferred that male attained maturity at smaller size than female. This study will enable us to understand the spawning periodicity, cyclic morphological changes in male, female gonads and also it helps to improve stock size by enforcing fishing ban in particular season by assessing spawning periodicity.
Persian Gulf and Oman Sea Ecological Research Institute
Iran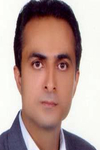 Biography:
Kiuomars Rohani-Ghadikolaei has completed his PhD from University Science Malaysia (USM), Malaysia. He is the Head of Aquaculture Department of Persian Gulf and Oman Sea Ecological Research Institute affiliated to Iranian Fisheries Research Sciences Organization. He has published more than 4 papers in reputed journals and presented more than 6 papers in international conferences; as well as has been serving as an Editorial Board Member of Iranian fisheries research journals.
Abstract:
Due to outbreak of white spot disease (WSD), in 2004, that caused mass mortality of the indigenous species Penaeus indicus in southern shrimp farms of Iran, Litopenaeus vannamei has introduced to Iranian shrimp culture industry, and now is farmed in southern and northern coastal parts of Iran on a commercial scale. Considering shrimp farming is as a new and improving aquaculture practice in Iran, it faces some challenging problems in terms of culturing management that need to be monitored. The present study purposed to assess the performance of shrimp farming management in 3 randomly selected farms in Teyab, Hormozgan, Iran. The results showed that, although the greatest diversity in the Teyab farms were related to diatoms, but cyanophytes showed higher density than the diatoms. The results indicated that during the culturing period, mean values for temperature, salinity, pH and dissolved oxygen (DO) were not significantly different in farms, whereas the levels for Chlorophyll-a (Chl-a) and total organic matter (TOM) showed the highest content onwards to the end of culturing period. The average total length or final weight showed no significant differences in 3 farms at the end of culturing period. Positive correlation was found between pH and water temperature, pH and DO, pH and ammonia; Chl-a and DO; growth parameters and DO, growth parameters and Chl-a. However a negative correlation was observed between TOM and pH, TOM and water temperature, TOM and ammonia, TOM and pH; Chl-a and water temperature, Chl-a and salinity, Chl-a and transparency; growth parameters and salinity, growth parameters and pH, growth parameters and ammonia. However, water quality parameters should be monitored to serve as guide for managing a pond so that conditions that can adversely affect the growth of shrimp can be avoided.
Table 1: Correlation between physiochemical parameters in shrimp farms
Ministry of Agriculture and Water Resources- Kurdistan Regional Government
Iraq

Biography:
Shokri Omar Mustafa has his experience in Fish Resources sector in terms of fish nutrition, cage fish culture, Trout Salmon fish farm, poultry nutrition and biotechnology and animal production sector for more than 22 years. Currently, he is working as the Head of Fish Resources department and Nutritionist at the Ministry of Agriculture and Water Resources in Kurdistan Region of Iraq.
Abstract:
This study is the only research that has been conducted on Tigris river in Mosul Damin Sumel District (Duhok Governorate, Kurdistan Region of Iraq. As this research is the only research that has been done on Tigris river, it needs more studies to be done on it because the climate change has already had its impact on it. A new species of fish which is locally called as Shikhat fish that impact negatively on balance of fish species, especially carp fish and Shabout fish in the selected part of the dam of the Tigris river that is located in Duhok Governorate for the safe, fresh and clean water. This part is considered as the best part for raising fish with cage fish culture because we used many square and circle cage fish cultures on it and also, we used Fish hatchery ponds (Indoor), all these reasons helped us to succeed our study in terms of environment, health and economic aspects. The main aspect is to know what the causes are for negative effects on fish species' balancing especially carp and Shabout fish in Tigris river in Mosul Dam. The fish survey was divided into two groups, one group includes carp and Shabout fish, and the other group includes Shikhat fish. Furthermore, water is supplied to Mosul Dam from Tigirs river at Turkey. At the beginning, we thought that Shikhat fish comes from Turkey through Tigris river, but the results showed an opposite impact which is due to the impact of the global warming. It can tolerate bad circumstances such as low dissolved oxygen, high temperature, low nutrient value of water and other nutrients such as phytoplankton and zooplankton. There is an increase in the number of Shikhat fish alarmingly since 2010 to date. This indicates that the Shikhat fish is spreading very quickly in Mosul Dam in Tigris river and this can impact negatively on other species of fish. This ultimately affects the fishermen in Duhok Province in terms of decrease in their income, which leads to socio-economic problems. In our study there were significant differences in weight between Shikhat and carp fish and Shabout fish, and it has an obvious explanation because of difference in species of fish. It may get curious result that needs further investigation. Perhaps this reflects species of fish, level and source of water, natural food variety such as plankton to name but a few of the variables that could be investigated. It also led us to follow up the research, recording more data and continuing research for the future.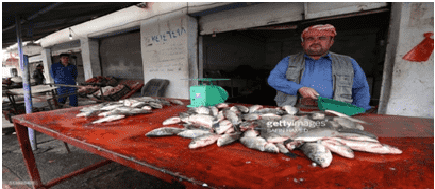 1. Ministry of Agriculture and water Resources-General directorate of Agriculture-Fish Resources Deparment/Duhok
University of Chittagong
Bangladesh

Biography:
Istiaq Ahmad Chowdhury is currently working at University of Chittagong, Bangladesh.
Abstract:
Owing to the problem of antibiotic resistance and subsequent reluctance of using antibiotics, probiotics use in aquaculture is becoming popular day by day. One experimental design with 150 days culture period of Macrobrachium rosenbergii was conducted with 3 treatments maintaining stocking density of 02/m2, 03/m2 and 04/m2 in T1, T2 and T3 respectively. Each of the treatments was with 3 replicates where each replicate was segmented into two parts to separate probiotics and non-probiotics based culture system. The higher body weight of 63.7 g was recorded in lower SD of T1 in comparison to lower body weight of 55.7 g and 43.0 g in higher SD of T2 and T3 respectively for probiotics application segments. The average body weight of 55.7 g, 46.7 g and 37 g respectively were found for the same treatments in non-probiotics segments. The average survival rate of 69.3%, 62.7% and 58.3% were recorded in probiotics and 68.3%, 63% and 57.7% respectively in non-probiotics treatments. Average daily growth rate and gross production were found better in probiotics than that of non-probiotic segments in all the treatments. Average daily growth rate of T1 was found 0.41 g and 0.36 g respectively for probiotic and non-probiotic segments. Similarly for T2 and T3 average daily growth rate were found 0.35 g and 0.27 g for probiotics and 0.30 g, 0.23 g for non-probiotic segments respectively. Gross average production showed better result of 103 g/m2/crop in T2 probiotics treated segment than that of other two results of 87.23 g/m2 and 98.10 g/m2 in T1 and T3 treatments respectively whereas 74.62 g, 87.23 g and 84.26 g/m2/crop was recorded in T1, T2 and T3 respectively in non-probiotic treatments. Abiotic parameters in all segments of 3 treatments were within the optimum ranges for M. rosenbergii culture during the study period.