Day 2 :
Keynote Forum
Instituto Politécnico de Castelo Branco
Portugal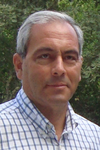 Biography:
Antonio Moitinho Rodrigues has completed his PhD in Animal Science and currently working as a Professor of Aquaculture and Wild Species Production and other subjects related with Animal Production and Animal Nutrition at School of Agriculture - Polytechnic Institute of Castelo Branco. His expertise is in Animal Nutrition and is Consultant of two largemouth bass aquaculture in Portugal. He is member of Research Centre for Natural Resources, Environment and Society Research Unit recognized by the Portuguese National Funding Agency for Science, Research and Technology. He has several scientific and technical papers about fresh water fish species, animal nutrition and dairy cattle production. As Dairy Economist, he work with dairy farmers and developed a model to estimate the fair milk price and an index to evaluate the cost of milk production.
Abstract:
According to Faostat data Portugal is among the countries in the world with the highest fish consumption per capita, fish mainly from Atlantic NE and marine aquaculture. However, in the interior of Portugal is traditional the consumption of wild freshwater fish like largemouth bass (LB), iberian barbel (IB) and common carp (CC). Little is known about nutritional composition and the concentration of heavy metals in the edible part of these fish species. A recent research evaluated the fillet energy, protein, fat and fatty acid (Figure 1) and quantified metals present on fillet of wild LB, IB and CC caught on Tagus River basin. It was found that all fillets had high content of protein, low fat and low calorie and exhibited very low levels of heavy metals. On September 2014, a Portuguese freshwater aquiculture began commercial production of LB due to high demand and gastronomic interest of this fish. Because in Portugal there are no specific LB commercial feed; the first research was testing to feed LB with a compound formulated for European seabass and gilthead seabream. It was found that commercial feed compound is appropriate to feed juveniles LB. Other research evaluated the effect of alternative feed (commercial feed compound, live redworm and natural feed) on LB growth and fillet composition and concluded that live redworm is a very good protein source and seems to be an alternative LB feed. Related to fillet nutritional composition LB raised with commercial compound has significant higher fat, C20:5n-3, C22:5n-3, C22:6n-3, PUFA and n-3/n-6 fatty acids relationship and don't have any difference between fillet protein levels. Nevertheless a good nutritional characterization and heavy metal control program over those and other freshwater fishes with gastronomic interest should be applied to prevent future eventual fish's contamination with negative consequences to human health.