Day 1 :
Keynote Forum
NIFES
Norway
Time : 10:30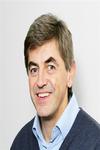 Biography:
Rune Waagbo is head of research for the section Requirement and Welfare NIFES. He has been involved in studies and experiments concerning feed ingredients, fish nutrition, micronutrient requirements, and fish health and welfare aspects since the nineties. He is holding the position as Editor in Chief for the international journal Aquaculture Nutrition (Wiley-Blackwell, UK), besides being a part-time professor at the University of Bergen.
Abstract:
The increasing growth in global aquaculture production needs input of available, suitable and affordable feed ingredients. The major input has until now been covered by more or less refined plant ingredients, replacing and adding to the traditional marine ingredients fishmeal and fish oil.
The micronutrient composition of novel feed ingredients differ largely from traditional well-suited marine ingredients, and the feed producers find themselves in a situation where they have to focus on micronutrient contents and bioavailability, both to cover the fish requirements and to comply with legal upper limits.
Vitamins (vitamins B and D especially) and minerals in seafood are associated with good consumers health and prevention of non-communicable diseases (NCDs). By using novel feed ingredients to farmed fish this is no longer an obvious assumption. A recently finalized EU project (www.ARRAINA.eu) focusing on micronutrient supplementation to practical plant based fish feeds to five major European farmed species, among these Atlantic salmon, indicated elevated requirements for selected vitamins and minerals. Among these, dietary zinc was reviewed by the European Food Safety Authority (EFSA), which recommended a reduction of the legal upper feed concentration based on environmental concerns. Additional challenges deals with changes in nutrient bioavailability when using novel feed ingredients and additives. The resulting narrow gap between nutrient requirement and legal upper limit is problematic both to the industry and to food authorities, especially under variable farming conditions. To meet requirements is a prerequisite to promote fish welfare and robustness along the production chain.
The solution implies further research on nutrient bioavailability for better estimates of requirements and upper limits from studies on sublethal toxicities. A natural approach is to explore if different chemical forms (for example organic forms of minerals) in selected feed ingredients or pure additives can contribute to the wanted predictability and license to operate. Example will be given on selenium.
Keynote Forum
Protix B.V.
Netherlands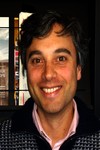 Biography:
Tarique Arsiwalla is Founder of Protix, the global leader in insect production with GMP+ and secures feed facilities in Europe. The company already serves the aquaculture industry as well as other animal feed industries (eg. poultry, pet food) with a special focus on combining sustainable ingredients and animal health and growth performance. Before founding Protix, he worked at McKinsey and ING and completed his Graduation from Delft University of Technology.
Abstract:
The uses of ProteinX in diets for Atlantic salmon and vannamei shrimp, as well as the life feeding of insects to trout, have shown consistent results: Improved FCR and reduced mortality while keeping growth at or above par. Protix will present research that has been conducted at various institutes, including NIFES, Nofima (Norway) and Kasetsart University (Thailand). Also, the presentation will highlight the production process of insects and the derivatives derived thereof such as concentrated protein meals and insect lipids. As of 1st July 2017, the EU has approved the use of processed insect proteins in the diets for aquaculture species. This new sustainable source of nutrients is expected to contribute significantly to the future of aquaculture globally.
Aquaculture Law and Policy | Diversification in Aquaculture | Aquaculture Nutrition & Supplies | Aquaculture Economics & Management | Benefits of Aquaculture
Location: Rome
Chair
Rune Waagbo
NIFES, Norway
Co-Chair
Priyum Koonjul
Aligo Innovation, Canada
Session Introduction
ANDRITZ Feed & Biofuel
Denmark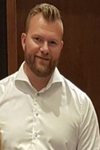 Biography:
Thomas Ellegaard Mohr holds a degree in Marine Engineering and Technology Management. He joined ANDRITZ Feed & Biofuel in 2015, before joining ANDRITZ. He has been working in the process industry since 2008, as Installation & Commissioning Engineer, Technical Advisor and Sales Manager, before being hired as Sales Application Manager at ANDRITZ Feed & Biofuel, with focus on Petfood & Aqua Feed Extrusion.
Abstract:
One of the keys to successful fish farming lies in correctly adapted feed formulas, high quality ingredients, controlled homogenous content and optimum physical feed pellet properties. In order to keep pace with these increasing demands, industrially produced feed is undergoing a continuous quality improvement process. The different types of feed are subject to different demands, the feed/food's functionality, for example, on fish farms in terms of floatability or sink ability and the pellets durability to assist mechanical handling without generating of fine. As the demand for feed increases, this influence the availability of classic raw material, this gives new challenges to ensure that the extrusion technologies and process control are developed to adapt accordingly.
Pukyong National University
Korea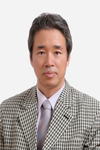 Biography:
Hyeon-Ok Shin has completed his PhD at the age of 33 years from Tokyo University of Marine Science and Technology of Fisheries Science. He is the professor of the Division of Marine Production System Management, Pukyong National University. He has published more than 76 papers in reputed journals and has been serving as an editorial board member of repute.
Abstract:
The characteristics of aquatic light fields are generally reflected in the visual systems of fishes inhabiting them. Therefore, research on light sensitivity of fish may be useful to explain the correlation between visual function and habitat, behavior and distribution of fish. Rock beam are important species in coastal ecology and also one of the main species for aquiculture in Korea. To maintain resources and understand ecology of rock bream, a spectral sensitivity of scotopic rock bream (N=5, TL=14.5±1.8 cm, W=59.3±20.4 g) in the range of visible light (408 to 656 nm) was investigated using light-emitting diodes (LEDs). In order to assess electrophysiological response of fish, an electroretinogram (ERG) of the dark-adapted eyes of fish was recorded. ERG potentials were recorded by using three silver-wire electrodes (540800, A-M systems, USA, Ø0.2×L11 mm): the recording electrode was placed on the corneal surface and the two reference electrodes were placed on the skin around. Two of four typical waves (a-, b-waves) of ERG potentials were observed. To determine spectral sensitivity, we measured the b-wave amplitude for each individual. In the dark adapted rock bream (n=5), a spectral sensitivity peak was estimated by fitting function at approximately 499 nm. Collectively, these results demonstrate that the rockfish has suitable visual capabilities for inhabiting coastal water.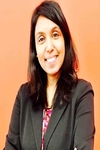 Biography:
Priyum Koonjul is the Director, Business Development at Aligo Innovation, Canada. She worked as a sales representative for five years for Biometra (Cape Town, South Africa), a company specializing in instrumentation for laboratories and more specifically, she focused on instrumentation geared for molecular biology. Priyum has also worked in the management and transfer of intellectual property, as a valorization agent at University of Quebec in Montreal. She holds a double major B.Sc. (Biochemistry and Microbiology), a B.Sc. (Hons.) and a Ph.D. in biochemistry from the University of Cape Town (UCT) in South Africa. She was also a post-doctoral fellow in Human Genetics at UCT and in plant biochemistry at IRBV (University of Montreal).
Abstract:
An encouraging fact in the aquaculture world today is the extent to which the science is driven and how knowledge-intensive the enterprise has become. We are all talking about the 'blue revolution' and how the use of aquatic resources has a significant potential in a number of fields ranging from pharmaceuticals, diagnostic and analytical reagents to excipients in the cosmeceutic and nutraceutic markets.
The fast developing cosmeceutic and nutraceutic industries are forcing ingredient manufacturers to focus on developing better ingredients since consumers are looking for higher performing and scientifically proven products and are willing to pay the extra money. The sea is a perfect source with its multitude of active ingredients. And yet, are we really protecting all intellectual property arising from our aquaculture research?
Most likely, the reason is that we still need to define and understand what intellectual property (IP) entails and then only once the concept is grasped totally, will we be able to protect our IP emanating from the marine world properly.
Advanced National Aquaculture and Fisheries
UAE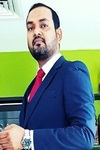 Biography:
Mohammad Tabish is a targeted Marine Resource Manager sailing for two decades upon untamed waves, focusing Emirates waters. After an industrial hatchery transition mirroring Mediterranean advances in arid Kuwaiti desert-saline conditions at GIAC ; secondarily, it was on combining economic and industrial development with sustainability as an evolving process with Asmak PJSC cage farms ; a systematic regulatory assistance for integration of society, economy, environment and culture with MOCCAE envisioning a stronger and more secure Ocean resource markets followed forth ; then as a credible truther with ANAF on investing in new opportunities, innovation & sustainable activities his ambition and realism led to viable blue colored public-private partnerships, driving change through purpose-driven companies for a mutual participatory extraction of extra values on UAE culture-based fisheries and stock enhancement. Research and innovation are part of ANAF's own DNA while drawing diversity on farms and plates.
Abstract:
A new food policy paradigm has emerged in UAE, stressing eco-traceable, on-land produced fish, addressing cosmopolitan consumer demand of Bass and Bream transcending to a host of native sparids and outshining further to groupers, Amber Jacks and Red Snappers within diversified farms (pens and sea cages to greenhouse ponds and RAS systems) and diversified diner's plates (Asians, Nationals, Arabs, Far East & Westerners). At national level, considerations for leveling seafood prices, balancing producer and consumer interests transformed today to niche segment demands as a societal health reflection of dietary choices (saturated fatty acids of European Breams for infants and expectants/lactating) to high n-3 HUFA fortified fillet-friendly Groupers, Salmon & Kingfish. Profound quantitative research in UAE food policies has discerned behavioral indicators, linking home-choice front as market-determining business species variables. Governmental policies have solicited proactive public-private partnered (PPP) scientific solutions for the blue economy. Unlocking scientific native fish farming potential of Emirates seas as pivotal need for Emirates, rather than locking the breeding keys, ANAF focused upon local knowledge capacity enrichment as skill development vocational culture, streaming into local industry. As conquest of Blue frontier is highly eco centric, ensuring that ocean sphere is deemed the next wave of sustainable fish farming, we produced 20 million fingerlings last two years. The continued knowledge accrual through PPPs would enhance profitability and growth performance of small, medium and large aquaculture enterprises, combining and transferring new and existing knowledge into innovative, competitive solutions seizing futuristic global business opportunities. The neo liberalization of Gulf natural resources - governance, privatization, financial investments and economic valuation has just begun. Analytical thoughts on overall Blue farming needs UAE society integrating biological economies and social sciences have been discussed and reported.
Pukyong National University
Korea
Biography:
Gyeom Heo has completed her Master's degree from Pukyong National University. She is majoring Fisheries Physics at Pukyong National University.
Abstract:
Effects of water temperature and LED lights on the behavior of rock bream (Oplegnathus fasciatus): The water temperature is an important variable in the growth of the fish and rapid changes of the water temperature can have a significant impact on the growth and physiological homeostasis of the fish. The study on the use of LED light sources was conducted in many field of study including fishery. The experiments were conducted for analyzing the behavior of fish on the different temperatures and searching a good LED lights on the growth of fish. And the experiment was conducted two times. In the first experiment, One red light (wave length: 622 nm; light power: 811 mW), one green light (wave length: 518 nm; light power: 648 mW) and control were used. Water temperatures from 5 degree to 30 degree were changed. In the second experiment, one green light and one red light and control were used for 1 day. For the experiment, CCTV cameras were used and the fish (target) in the recorded images was tracked by software. For the behavior analysis of the fish, AMD (average moving distance for 1 min) was used for indicator. The mean AMD were respectively 5.3 m, 7.3 m and 3.0 m in the red LED light, green LED light and control condition. The mean AMD during 24 hours were respectively 3.1 m, 3.1 m and 3.3 m in the red LED light, green LED light and control condition respectively.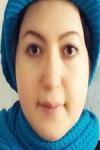 Biography:
Mahsa Jalili is a PhD candidate of Medical Technology. Her project is about diet and inflammation in Atlantic salmon.
Abstract:
Background Different dietary fat is one of the important factors in the regulation of immune response. Fish oil rich (FO), phospholipid rich (PL) and vegetable oil (VO) based feedings can affect the expression of pro- and anti-inflammatory interleukins in wild (W) and aquaculture (A) fish. To investigate the role of these diets on inflammation, we conducted a 12 weeks experiment on Salmo salar larvae in Frøya aquaculture facility, NTNU.
Methods The gill samples of aquaculture type fish (A) and wild type fish (W) were collected and kept at -80 until day of analysis. The RNA was extracted and gene expression of pro-inflammatory interleukins such as IL-8, IL-17, IL-17 receptor and MHC-II and anti-inflammatory interleukins such as TGF 1-beta and IL-10, and the fatty acid related factors was measured by RT-PCR.
Results The gene expression findings were significantly different among 6 groups for pro-inflammatory markers IL-8, IL-17, IL-17 receptor and MHC-II, and anti-inflammatory markers TGF1-beta and IL-10. There were not significant differences among the fatty acids related factors. The gene expression of IL-8 in AFO (Aquaculture fish with vegetable oil rich feeding) group compared to AVO group, in WFO group compared to WVO group, and in WPL group compared to WVO group was downregulated significantly as Ct change fold values 0.12, 0.12 and 0.23 times, while this parameter was upregulated significantly 13.54 and 26.01 times in AVO versus WPL groups and AVO versus WFO groups. The ratio was higher in APL group compared to WFO group.
Conclusion The n-3 fatty acids in PL diet are different from FO diet, there are more phospholipid rich n-3 fatty acids from krill oil and herring roe resources that result in a reduced inflammatory response regarding to mRNA level of IL-8 in the gill.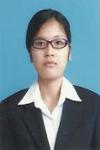 Biography:
Serotonin (5-HT) and dopamine (DA) are major neurotransmitters that have been reported extensively to play physiological processes in both vertebrates and invertebrates. In the present study, the distribution and dynamic expression of 5-HT and DA in the central nervous system (CNS) and gonads of the sea cucumber Holothuria scabra during gonadal development cycle have not yet been reported. Therefore, the aims of this study were to investigate the existence and expression of these neurotransmitters in the CNS and gonads in different stages of ovarian cycles. 5-HT-immunoreactivity (-ir) was more intense in the neurons and neuropils of neural parts of ventral nerve cord in late stages, whereas DA-ir was detected at high intensity at the early stages. In the ovary, high 5-HT intensity was present in the late oocyte stages, while DA-ir showed high intensity in early oocyte stages. The changes in the levels of the 5-HT in the neural tissues are coincident with changes in the ovarian tissue levels. In contrast, DA concentrations in the nervous tissues and oocytes were more intense and decrease in late stages. These findings suggest that the presence and distribution of 5-HT and DA may be involved in modulation of the reproductive process, including development of oocytes in this species, and this work provides important point of view of these major neurotransmitters in possible applications in sea cucumber aquaculture.
Abstract:
Arada Chaiyamoon is a Ph.D.candidate, at the age of 31 years from the Department of Anatomy, Faculty of Science, Mahidol University, Thailand. Her researh area focuses on endocrinology of the sea cucumberand possible applications in aquaculture.
District Fishery Office Wokha
India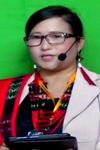 Biography:
Nchumbeni Humtsoe obtained her Ph.D. Degree from University of Mumbai, India on the topic "Growth performance and biochemical composition of Labeo rohita to feed containing Katelysia opima and Nerita species," and completed a course on "Professional Planning and Development Programme in fisheries" from CIFE, Kolkatta, India . She was one of the Keynote speaker during the 6th Global Summit on Aquaculture and Fisheries held at Osaka, Japan. She had represented scientist team from India and attended 7th Indo-Pacific fish Conference at Taiwan and presented a paper on topic, "Effect of arsenic on the enzymes of freshwater fish Labeo Rohita" which was published in reputed international journal. She had presented research papers on several national conferences and delivered lectures in various scientific programs. She is a competent researcher and can work well in team with good communication skill and tackle any challenges positively. She is specialized in fish nutrition and feeding technologies. She is a life member of Indian Fisheries Association since 2008 and life member of Nagaland Fisheries Technical Association and currently working as a Fishery Inspector in the Department of Fisheries, Government of Nagaland, India.
Abstract:
A six months feeding experiment was conducted to evaluate the incorporation of five feed ingredients with the flesh of Katelysia opima in the diet of Labeo rohita. Fingerlings of Labeo rohita weighing 2-4 gm were divided into six groups and fed with prepared feeds using five different feed ingredients such as ground nut oil cake, tapioca flour, rice bran and wheat flour along with different levels of the flesh of Katelysia opima as experimental diets. A control group of rohus fingerlings was maintained on pelleted feed without adding the flesh of Katelysia opima. Fishes were fed twice daily with the respective test diets at the rate of 4% body weight during entire culture period of three months. Results regarding growth performance of L.rohita fingerlings fed on different experimental diets showed that the best growth performance of fish in terms of percentage live weight gain was noted as 121.14 % where as 90.72% was noted with control diet which is prepared without adding the flesh of Katelysia opima . Maximum increase in length (4.07cm) was noticed in the fingerlings fed with highest level of the flesh of Katelysia opima compared to minimum increase in length (2.92cm). Specific Growth Rate (SGR) per day of fish fed on different experimental diets was noted in the range of 0.41 – 0.58 percentage. The feed conversion ratio observed 3.036 was highest in fish fed with highest level of the flesh of Katelysia opima compared to fish fed on control diet which is noted as 2.782. This study reveals that incorporation of the flesh of Katelysia opima in different feed ingredients is one of the best animal proteins in terms of growth and feed conversion which is optimum for growth of Labeo rohita.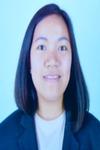 Biography:
Cyrell N. Ate recently graduated last May 2017 with a course of Master of Science in Biology at Ateneo de Manila University. She aspires to be an agent of change and development to help communities especially local fish farmers through information dissemination and research. She is also eyeing to gain more knowledge in the field of aquaculture and algal research.
Abstract:
Alternative feed ingredients for high value cultured fish are necessary to lessen feed amount and operation costs while meeting the fish's nutritional requirements. Sargassum fulvellum (SFM) supplementation in diets of juvenile Nile tilapia (Oreochromis niloticus) was employed to determine its effect on growth performance, feed utilization efficiency, HSI/VSI, carcass composition, blood profile, and liver histopathology. O. niloticus were fed five iso-nitrogenous and iso-lipidic test diets: positive control, negative control, 3% SFM meal, 6% SFM, and 9% SFM for 56 days in a recirculation set-up. Highest average weight gain (545.70±5.47%), specific growth rate (18.45±0.28%), highest percentage survival (88±17%), and viscera somatic index (12.44±0.74) were observed in 6% SFM diet. No significant differences (P>0.05) were observed in the serum components. Liver histopathology results seem to be dose dependent making the diet toxic at higher supplementation levels. Nonetheless, supplementation diet of 6% SFM deemed competitive as compared to standard feeds.