Day 2 :
Keynote Forum
Pukyong National University
Korea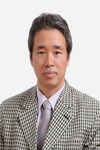 Biography:
Hyeon-Ok Shin has completed his PhD at the age of 33 years from Tokyo University of Marine Science and Technology of Fisheries Science. He is the professor of the Division of Marine Production System Management, Pukyong National University. He has published more than 76 papers in reputed journals and has been serving as an editorial board member of repute.
Abstract:
In order to collect basic information of migration of rockfish (Sebastes schlegeli), the behaviors of rockfish during summer in Byonsan Peninsular located at the coastal of Yellow Sea, Korea were investigated. Three cultured rockfishes CR1 to CR3 [total length (TL) 33.0±1.0 cm; body weight 493±32 g] were tagged with the acoustic tag. CR1 and CR2 were tagged externally with the acoustic tag. CR3 was tagged with an acoustic tag internally by surgical method. The movement routes of the tagged fish were tracked within 2 hours approximately using VR100 receiver and a directional hydrophone. Three tagged fishes (CR1, CR2 and CR3) were individually released on the sea surface far away about 500 m from a construction site of wind power on the sea in the coastal of Byeonsan Peninsular on 9 May, 21 May and 18 August 2017, respectively. CR1 and CR2 were moved so fast and lost the signal from the acoustic tags within 8 and 12 minutes, respectively, after release. CR2 was released during piling work on 21 May 2017. CR1 and CR2 were released during without piling work. The water depth of the sea bed on the route of CR1 and CR2 were commonly 9.8 to 11.0 m. CR3 was moved about 4.32 km with average swimming speed of 0.58 m/s (1.69 TL/s) during 2.1 hours. The mean angle of the movement direction of RC2 was 291°, and the water depth on the route, 10.0 to 12.0 m. There was no significant correlationship (Pearson correlation, p= 0.447, p>= 0.05) between the tidal current direction and the movement direction of CR3.
Keynote Forum
District Fishery Office Wokha
India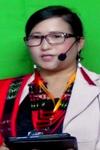 Biography:
Nchumbeni Humtsoe obtained her Ph.D. Degree from University of Mumbai, India on the topic "Growth performance and biochemical composition of Labeo rohita to feed containing Katelysia opima and Nerita species," and completed a course on "Professional Planning and Development Programme in fisheries" from CIFE, Kolkatta, India . She was one of the Keynote speaker during the 6th Global Summit on Aquaculture and Fisheries held at Osaka, Japan. She had represented scientist team from India and attended 7th Indo-Pacific fish Conference at Taiwan and presented a paper on topic, "Effect of arsenic on the enzymes of freshwater fish Labeo Rohita" which was published in reputed international journal. She had presented research papers on several national conferences and delivered lectures in various scientific programs. She is a competent researcher and can work well in team with good communication skill and tackle any challenges positively. She is specialized in fish nutrition and feeding technologies. She is a life member of Indian Fisheries Association since 2008 and life member of Nagaland Fisheries Technical Association and currently working as a Fishery Inspector in the Department of Fisheries, Government of Nagaland, India.
Abstract:
Nowadays ornamental fish keeping is one of the most popular hobbies in the world. The growing interest in aquarium fishes has resulted in steady increase in aquarium fish trade globally. The trade with a turnover of US $ 5 Billion and an annual growth rate of 8 percent offers a lot of scope for development. The top exporting country is Singapore followed by Honkong, Malaysia, Thailand, Philippines, Srilanka, Taiwan, Indonesia and India. Majority of the indigenous ornamental fish trade in India is from the North Eastern states and the rest is from Southern states. The economic importance of ornamental fisheries has been recognized by many developing countries for employment generation and livelihoods. India's share in ornamental fish trade is estimated to be Rs 158.23 lakh which is only 0.008% of the global trade. The major part of the export trade is based on wild collection. The domestic market in India is mainly based on domestically bred exotic species. Nagaland is endowed with hill streams and rivers which harbor endemic fish fauna including ornamental fish. Nagaland has a richness of natural resource such as suitable climate, natural rivers and traditional experience in the culture of fishes so farmers can readily culture ornamental fishes. Nagaland has a great variety of colorful indigenous ornamental fishes and has been found that aqua-systems contains as many as 118 endemic fresh water ornamental fish biodiversities constituting 79.19% of total fish inhabitant. Ornamental Fish Species of Nagaland may be broadly grouped into Non-classified (48 species) and classified (70 species) categories constituting respectively 40.68% and 50.32 % of total ornamental fish species germplasm. This paper discuss present status of ornamental fish culture in Nagaland and its future prospects.
Sustainable Aquaculture | Aquaponics | Fishing Technology | Ethical Issues in Aquaculture & Fisheries | Aquaculture Related Diseases and Health Management
Location: Rome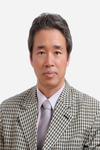 Chair
Hyeon-Ok Shin
Pukyong National University, Korea
Co-Chair
Rosa Zupa
University of Bari Aldo Moro, Italy
Session Introduction
University of Bari Aldo Moro
Italy
Biography:
Rosa Zupa is a Biologist whose research activity is focused on teleost reproductive biology. In particular, she studies the effect of confinement in captivity on gametogenesis in teleost species candidate to aquaculture. She has worked on Atlantic bluefin tuna domestication within the EU project SELFDOTT and the Apulian regional project ALLOTUNA. Currently, she is participating to the EU project DIVERSIFY on aquaculture species diversification. Her expertise includes analysis of germ cell proliferation and apoptosis.
Abstract:
Spermatogonial proliferation and loss of germ cells via apoptosis are critical processes during fish spermatogenesis. The correct balance between spermatogonial self-renewal and differentiation towards meiosis determines the eventual sperm output. Moreover, apoptosis, a form of programmed cell death, plays a role in maintaining a correct Sertoli/germ cells ratio, limiting germ cell population and preventing maturation of aberrant germ cells. These processes are controlled by pituitary gonadotrophins-follicle-stimulating hormone (FSH) and luteinizing hormone (LH) - whose release is stimulated by gonadotropin-releasing hormone (GnRH). Most male fish reared in captivity display reproductive dysfunctions which are supposed to be caused by an insufficient pituitary stimulation by GnRH, and the consequent inadequate gonadotropin release, as a result of the combination of captivity-induced stress and lack of adequate natural spawning conditions. The effects of rearing in captivity on large pelagic fish (Atlantic bluefin tuna Thunnus thynnus; greater amberjack Seriola dumerili) germ cell proliferation and apoptosis are herein argued. In captive-reared Atlantic bluefin tuna, a delay of spermatogonial proliferation and an increase of germ cells apoptosis (Fig. 1) were associated to low 11-ketotestorone (11-KT) levels. In captive-reared greater amberjack, a high level of germ cell apoptosis at the beginning of the breeding phase was observed, along with a progressive decrease of germ cell proliferation during the reproductive season. Both in Atlantic bluefin tuna and greater amberjack, the observed gametogenesis dysfunctions eventually resulted in low quality sperm production and, in Atlantic bluefin tuna, they were alleviated by the administration of a GnRH agonist (GnRHa). Proper rearing practices, including handling procedures that minimize stress, along with hormonal therapies, are recommended to ameliorate spermatogenesis dysfunctions.
University of Selangor
Malaysia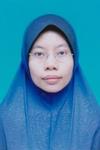 Biography:
Siti Hasmah Mohtar has completed her PhD in the field of Biosciences at University of Nottingham. She is the Head of Department and Programme Coordinator under the Department of Science and Biotechnology, Faculty of Engineering and Life Sciences, University of Selangor.
Abstract:
Global production of black tiger shrimp (Penaeus monodon) demonstrates significant reduction due to infections and disease outbreak. In 2010, Acute Hepatopancreatic Necrosis Disease (AHPND) or also known as Early Mortality Syndrome (EMS) has been reported in southern China and spread to other Asian countries including Vietnam, Thailand and Malaysia. The bacterial agent of Vibrio parahaemolyticus that carry the toxin related genes (pirA and pirB like genes) has been identified as the causative agent of AHPND. Prevention of diseases using chemotherapeutic agents had demonstrated drawbacks, including the potential development of antibiotic resistant bacteria and spread of toxic residues. Enhancement of immunity and disease resistance of black tiger shrimp through the employment of immunostimulant has been considered as an alternative strategy over the current usage of chemotherapeutic agents. The present study was aimed to evaluate the efficacy of two local medicinal plants, Piper betle and Centella asiatica as potential immunostimulant in promoting the growth performance and enhance the immunity of black tiger shrimp. The medicated feed incorporated with different concentration of methanolic extract of Piper betle and Centella asiatica (10%, 20% and 30%) were prepared for the feeding experiment. The immunostimulatory and therapeutic effect of both plant extracts were determined based on the growth performance, haematological analyses, total bacterial load and antimicrobial properties. Shrimps fed with herbal medicated diet demonstrate an enhancement of growth performance and immunostimulatory activity in comparison with shrimps fed with basal diet. Herbal medicated diet had proven to boost the immunity and health condition of black tiger shrimp.
University of Bari Aldo Moro
Italy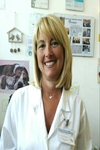 Biography:
Letizia Passantino completed her Graduation in Biology and PhD in Morphology of Aquatic Species. She works as an Associate Professor in Veterinary Anatomy at University of Bari Aldo Moro, Italy. Her fields of interest are focused on teleost fishes: Morpho-functional and immunological aspects of the lymphoreticular tissues, as head kidney, spleen, liver and mucosa-associated lymphoid tissues, and immune response by macrophage and "non-immune" cells such as nucleated erythrocytes and platelets. Furthermore, she described important aspects regarding Melano-macrophage centres-their origin, the possible role and relationships they may have with macrophages and/or other cells, confirming the hypothesis that they can act as metabolic dumps. Her morphological, functional and immunological evaluations can represent a useful tool for diagnosis and therapies in fish farming.
Abstract:
Sustainable aquaculture depends on a perfect balance between growth and healthy conditions of fish. The consumption of freshwater and salt water fish poses serious food security problems for both producers and consumers; hence, monitoring of the health status of these species could lead to a better understanding of the issues associated with improving fish production and generating results of considerable scientific and economic interest in a broad spectrum. Fish immune system comprises: head kidney, spleen, thymus, liver and mucosa-associated lymphoid tissues as in the gut and cells such as lymphocytes, monocytes, macrophages and granulocytes (1-2). Melano-macrophage Centers (MMCs) are defined as a group of pigmented macrophages or as a nodular cluster of macrophages characterized by heterogeneous inclusions such as degradation products of cells, foreign material and microorganisms. MMCs move freely inside the parenchyma of lymphoreticular tissue and, ultimately, become larger and encapsulated as a special type of granuloma-like formation (Fig. 1), playing an important role in terms of innate immune defense against pathogens and elimination of exhausted cells, mainly erythrocytes. MMCs are often observed in close proximity of blood vessels and their amount can increase in case of protozoal, bacterial and mycete infections. Noteworthy, number, size and pigment distribution of MMCs depends on the fish species, organs, age, sexual activity, nutritional status and fish health. In our studies, MMCs were morphologically characterized by haematoxylin-eosin; their chemical content was revealed by Mallory's method for lipofuscin/ceroid and Perl's stain for hemosiderin; lysosomal activity was demonstrated by α-naphthyl acetate esterase and peroxidase for macrophages. Furthermore, an increase of MMCs has been associated to the expression of biomarkers (Cyp1A and vitellogenin) exposure to a variety of pollutants. MMCs role as metabolic dumps and their utility as indicator of fish health state are discussed.
Govt. College for Women Nawakadal
India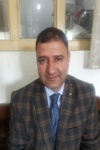 Biography:
Mir Dilgeer Mahdi completed his PhD in 2011 at University of Kashmir, J&K, India. He was appointed as an Assistant Professor in Department of Higher Education in J&K, India. He has more than 15 years of Research experience and is teaching Zoology for last 10 years. He has published more than 15 papers in reputed journals and has attended number of national and international research conferences in India.
Abstract:
The river Jhelum (an important tributary of Indus River) is main drainage system of Kashmir valley originating from Pir Panjal range of Himalayan mountains connected by all other lentic and lotic habitats in the valley. The river system revealed an appreciable variation in the physicochemical environment and depicted typical lotic phenomenon with temperature <10°C, alkaline (pH, 7.9-8.3), hard (hardness, 72-240 mg/L) and with significant variation in nitrogen and phosphors concentration. A total of 27 taxa of macrozoobenthos recorded in the Jhelum system among which arthropod was dominant (18 taxa) followed by Annelida (6 taxa) and mollusca (3 taxa). The species diversity (H-­­Index) was recorded highest as 3.2 in main river and species richness was recorded highest in the tributaries feeding the Jhelum. In response to changing limnological characteristics of river Jhelum system, the fish fauna of the valley is quite different from rest of India and is dominated by the Schizothoracinea (snow trout) group. A total of 19 species of fishes belonging to cypriniformes, siluriformes, cyprinodontiformes and salmoniformes among which dominant species of fishes are Schizothorax plagiostomus, S. labiatus, S. esocinus and Glyptosternon reticulatum. The ichthiofauna of the tributaries of the Jhelum is rather limited and different in nature, particularly in the fast flowing zones of the streams. The mean range of fishing effort in the river system was 170 g-350 g per man-hour, which is less than 50% of that reported earlier. Since fishing effort is an index of the fish population structure in a water body, it clearly indicates that the fish population in the river has declined, probably as a consequence of the ecological stress.
University of Ibadan
Nigeria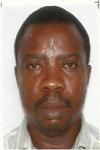 Biography:
Oluwafemi Babatunde Oduntan completed his MPhil and currently, pursuing his PhD at University of Ibadan, Nigeria. He is the facility design expert in the Department of Aquaculture and Fisheries Management, University of Ibadan, Nigeria. He has published more than eight papers in reputed journals.
Abstract:
The solid waste disposal and its management from pineapple juice processing constitute environmental contamination affecting public health. The use of this by-product called pomace has potentials to reduce cost of aquafeed. Pineapple pomace collected after juice extraction was dried and milled. The interactive effects of feeding rate (1.28, 1.44 and 1.60 kg/min), screw speed (305, 355 and 405 rpm), moisture content (16, 19 and 22%), temperatures (60, 80, 100 and 120oC), cutting speed (1300, 1400 and 1500 rpm), pomace inclusion ratio (5, 10, 15, 20%) and open surface die (50, 75 and 100%) on the extrudate physical properties (bulk density, unit density, expansion ratio, durability and floatability) were investigated using optimal custom design matrix and response surface methodology. The predicted values were found in good agreement with the experimental values for, expansion ratio, durability and floatability (R2=0.7970; 0.9264; 0.9098 respectively) with the exceptions of unit density and bulk density (R2=0.1639; 0.2768 respectively). All the extrudate showed relatively high floatability, durability. The inclusion of pineapple pomace produced less expanded and more compact textured extrudate. Results indicated that increased in the value of pineapple pomace, screw speed, feeding rate decreased unit density, bulk density, expansion ratio, durability and floatability of the extrudate. However, increasing moisture content of feed mash resulted in increased unit density and bulk density. Addition in extrusion temperature and cutting speed increased the floatability and durability of extrudate. The proportion of pineapple pomace in aquafeed extruded product was observed to have significantly lower effect on the selected responses.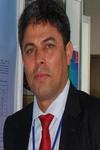 Biography:
Suleyman Akhan has completed his MSc and PhD from Ege University, Graduate School of Natural and Applied Sciences, Department of Fisheries and Aquacultue. He is associate professor at Akdeniz Univesity, Faculty of Fisheries. He has got more than 15 project upon fisheries and aquaculture. He has 26 scientific article published in reputed scientific journals.
Abstract:
Aphanomyces astaci is an oomcyte that causes plague diseases in crayfish. Astacus leptodactylus is highly sensitive to crayfish plague disease. In the middle of the 1980s, Turkish crayfish stocks began to collapse due to crayfish plague disease and this plague disease have started to spread out all the countries in a short time. Today, those collapsed Turkish crayfish stocks are trying to recover back. In this study, we aimed to determine A. astaci in clinical samples by PCR, prevalence and distribution of crayfish plague in the main crayfish stocks in Turkey. For this purpose, crayfish samples were taken from 41 different water bodies in Turkey and transferred to the laboratory and gross examinations were performed to identify symptomatic individuals. Beside the previously used primers by former researchers, additionaly new primers were designed which was specific to the ITS region of A. astaci pathogen. PCR contitions were optimised by using total genomic DNA from clinical samples. The genotype A and B strains were used as positive controls. Accuracy and sensitivity of primers were validated in clinically symptomatic individual and control. Symptomatic individuals were encountered in all stations. The presence of the A. astaci pathogen in 34 water bodies was identified by PCR. In this scope, prevalence of crayfish plague which will lead to subsequent crayfish management and conservation programs of Turkey was determined. According to molecular diagnosis results, the prevalence rates were changed between 3.75% and 37.5% in 34 stations except 7 water body.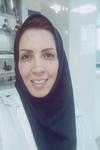 Biography:
Maryam Akhoundian has completed her MSc at Tarbiat Modarresr University of Tehran and PhD at Khorramshahr University of Marine Science and Technology, Iran. She is an Assistant Professor in Marine Biology at University of Mazandaran, Faculty of Marine Science. She has published 15 papers in reputed journals and has been serving as Reviewers of some journals.
Abstract:
This study was conducted to investigate the effects of dietary vitamin C and folic acid on growth performance, hematological parameters and non-immune response of Acipenser nudiventris. Six practical diets were formulated as follow; control: without supplementation, T1; 200 mg ascorbic acid (AA), T2:3.5 mg folic acid (FA), T3: 200 mg AA+1.5 mg FA, T4: 200 mg AA+3.5 mg FA and T5:200 mg AA+5.5 FA equivalent kg-1 diet. Each diet was fed to triplicate groups with initial body weight of 32 g in 785-L tanks. Fish fed the basal diet had significantly lower weight gain, total length, specific growth rate (SGR) and condition factor (CF) than those fed the diets supplemented with AA and FA. FCR were significantly lower in fish fed T5 than other groups. White blood cell (WBC), red blood cell (RBC), haematocrit (Ht), haemoglobin (Hb), lymphocyte and MCV were significant. Lysozyme, total immunoglobulin (Ig) and IgM concentrations had significant differences between treatments. These results indicated that dietary vitamin C and folic acid (200 mg AA+3.5 mg AF) had significant influence on hematological and immunological parameters in juvenile barbel sturgeon.