Day 1 :
Keynote Forum
NIFES
Norway
Time : 10:30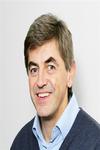 Biography:
Rune Waagbo is head of research for the section Requirement and Welfare NIFES. He has been involved in studies and experiments concerning feed ingredients, fish nutrition, micronutrient requirements, and fish health and welfare aspects since the nineties. He is holding the position as Editor in Chief for the international journal Aquaculture Nutrition (Wiley-Blackwell, UK), besides being a part-time professor at the University of Bergen.
Abstract:
The increasing growth in global aquaculture production needs input of available, suitable and affordable feed ingredients. The major input has until now been covered by more or less refined plant ingredients, replacing and adding to the traditional marine ingredients fishmeal and fish oil.
The micronutrient composition of novel feed ingredients differ largely from traditional well-suited marine ingredients, and the feed producers find themselves in a situation where they have to focus on micronutrient contents and bioavailability, both to cover the fish requirements and to comply with legal upper limits.
Vitamins (vitamins B and D especially) and minerals in seafood are associated with good consumers health and prevention of non-communicable diseases (NCDs). By using novel feed ingredients to farmed fish this is no longer an obvious assumption. A recently finalized EU project (www.ARRAINA.eu) focusing on micronutrient supplementation to practical plant based fish feeds to five major European farmed species, among these Atlantic salmon, indicated elevated requirements for selected vitamins and minerals. Among these, dietary zinc was reviewed by the European Food Safety Authority (EFSA), which recommended a reduction of the legal upper feed concentration based on environmental concerns. Additional challenges deals with changes in nutrient bioavailability when using novel feed ingredients and additives. The resulting narrow gap between nutrient requirement and legal upper limit is problematic both to the industry and to food authorities, especially under variable farming conditions. To meet requirements is a prerequisite to promote fish welfare and robustness along the production chain.
The solution implies further research on nutrient bioavailability for better estimates of requirements and upper limits from studies on sublethal toxicities. A natural approach is to explore if different chemical forms (for example organic forms of minerals) in selected feed ingredients or pure additives can contribute to the wanted predictability and license to operate. Example will be given on selenium.
Keynote Forum
Protix B.V.
Netherlands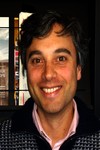 Biography:
Tarique Arsiwalla is Founder of Protix, the global leader in insect production with GMP+ and secures feed facilities in Europe. The company already serves the aquaculture industry as well as other animal feed industries (eg. poultry, pet food) with a special focus on combining sustainable ingredients and animal health and growth performance. Before founding Protix, he worked at McKinsey and ING and completed his Graduation from Delft University of Technology.
Abstract:
The uses of ProteinX in diets for Atlantic salmon and vannamei shrimp, as well as the life feeding of insects to trout, have shown consistent results: Improved FCR and reduced mortality while keeping growth at or above par. Protix will present research that has been conducted at various institutes, including NIFES, Nofima (Norway) and Kasetsart University (Thailand). Also, the presentation will highlight the production process of insects and the derivatives derived thereof such as concentrated protein meals and insect lipids. As of 1st July 2017, the EU has approved the use of processed insect proteins in the diets for aquaculture species. This new sustainable source of nutrients is expected to contribute significantly to the future of aquaculture globally.